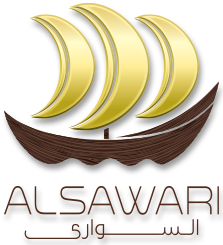 SET AHEAD >>
Construction | Gettco
Gettco, Al Sawari Holding's company in the construction sector, is one of Qatar's leading company in this industry. Established in 1969, the company not only witnessed Qatar's economic development, but more importantly, made significant contributions to the development of the country's infrastructure.
The company serves third-party owners and developers by planning and constructing cost-controlled and on schedule projects. Gettco is specialized in a wide range of construction disciplines including high and low-rise residential, industrial, and commercial buildings.
We have proven capacity to manage projects of all proportions. Our portfolio includes prestigious residential compounds, such as Al Jazi Complex, Castle Gardens and Ghanem Gardens as well as residential buildings, hotels, shopping centres, office buildings, schools, clinics, and health centres. City Centre Doha, one of our renowned projects, changed the concept of large-scale shopping malls through its differentiated conception.
All our projects are managed and delivered to meet the highest standards of quality and the agreed delivery date. We face each project with a cooperative approach, working with clients, architects, engineers, suppliers and subcontractors to construct landmark projects that create long-term progress and economic growth.
Gettco has been successfully certified with the prestigious ISO 9001:2015, ISO 14001:2015 & OHSAS 18001:2007 International Standards. This is an acknowledgment of the company's commitment to quality, health, safety and environment towards its customers and stakeholders at large.