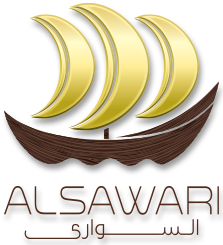 SET AHEAD >>
Construction | Al Sawari Bright Light

Al Sawari Bright Light is a company specialized in the supply and installation of market leading glass and aluminium facades. The company delivers innovative and premium quality technical systems for aluminium and glass windows, doors, curtain walls, and glazings are their specialty.
Having completed many relevant commercial and residential projects in Qatar, Al Sawari Bright Light, has a solid reputation of providing ground-breaking, unique solutions that enhance design both in form and in function. Its business model is based on working hand in hand with architects and general contractors weather the company's participation initiated with a designers' drawings or with their original designs. Bright Light is invariably pursuing new opportunities to enrich architectural beauty in the diverse areas of building exteriors and interiors.
A few of the projects in which its works are portrayed include Doha City Center Phase III, Sinyar Tower, and Seeliya Tower.
As part of its expansion targets, Al Sawari Bright Light has acquired a new factory in the New Industrial area, which will greatly increase is production capacity.