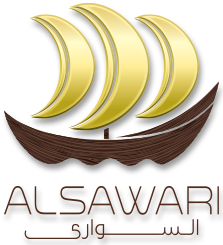 SET AHEAD >>
BUSINESS | Dyarco
Dyarco International Group ("Dyarco"), partners and represent a diverse range of leading industries and multinational companies in Qatar. Dyarco provides its companies with continuous technical and practical support to establish their presence in the country and fulfil their business needs. As a well-established Qatari company, Dyarco also develops a wide range of partnerships and business relationships for its principals.
Dyarco's initial business strength came from the nation's natural resources of oil and gas along with a representation of multi-national energy companies. Over time, Dyarco was able to successfully expand to other sectors, diversifying rapidly into petrochemicals, civil and mechanical engineering, building materials, security, control systems, logistics, telecommunications, IT, paint, cooling systems and food.
Today, Dyarco partners with more than 15 companies, including Jotun, Kone, Johnson Control, DAMCO, HCL Infosystems, Danube, Leminar, Oilfields Supply Centre (OSC), Intercol, Telephony Communication Technologies, Klondike Technologies, and Troy Engineering.
In 2008, Dyarco won the International Quality Crown Award in London in recognition for its high standard of transparency and customer and principal satisfaction. On its way to continuous improvement, Dyarco also became ISO 9001:2015 certified. As of today, Dyarco remains one of the fastest growing groups in investment holding in the country.