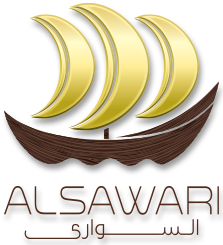 SET AHEAD >>
Investment | Al Sawari International for Investment
Al Sawari International for Investment was incorporated under Qatar Financial Center in 2015. With an experienced and internationally qualified team of professional, the company provides professional investment services in various business and industries sectors aiming to meet client's specified investment goals.
Since its establishment, it has been delivering business transactions and consultancy; tax and cost savings strategies; financial accounting and compliance; as well as feasibility studies for the investment opportunities in the Middle East, North Africa and Europe.
Al Sawari International for Investment deliberately applies information, imagination, and initiative to derive greater value from resources in order to satisfy the needs and expectations of our customers and stakeholders. Some of their clients include 004 Arabia for E-commerce, Artic Leicester Square, Catalysts, and Al Sawari for Hotels and Touristic Resorts.