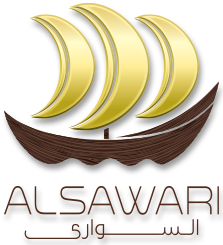 SET AHEAD >>
PRESS | QMCC receives certification from Bureau Veritas
Following an extensive evaluation process, Qatari Modern Maintenance Co (QMMC) WLL has been successfully certified with the prestigious ISO 9001:2015, ISO 14001:2015 & OHSAS 18001:2007 International Standards. This is an acknowledgment of the company's commitment to quality, health, safety and environment towards its customers and stakeholders at large. With this current achievement, the company is proud to independently demonstrate to its customers that it has met best practices in Integrated Management System.
The Integrated Management System certification has been awarded by the Bureau Veritas. Created in 1828, Bureau Veritas is a global leader in Testing, Inspection and Certification (TIC), delivering high quality services to help clients meet the growing challenges of quality, safety, environmental protection and social responsibility. Bureau Veritas is an international group with over 65,000 employees, 1400 offices and laboratories in 140 countries. Accredited by over 60 bodies internationally, Bureau Veritas is a leader in certification of Quality, Health & Safety and Environmental management systems.
Commenting on this token of achievement, H.E. Sheikh Faisal Bin Qassim Thani Al Thani, said: "QMMC has not only been diligent in taking care of its financial bottom line, but excellence in quality has been a strategic focus of the organisation to stay ahead of the competition. Clients, world over, prefer business partners who follow management systems and standards. Besides, it also gives confidence to the management that the risks related to environment and safety are controlled systematically."
"The Integrated Management System standards certification constitutes an important milestone in the future development strategy of our company. Under the umbrella of international standards, we will continue to offer our clients 'cost-effective, timely and superior quality' electro-mechanical services through continuous innovation, best practice standards and a high caliber team of leading industry professionals," he added.
The Integrated Management System certification awarded to QMCC further builds on its string of accolades, and is a clear indication of its constant perusal of excellence through embracing international quality standards, a step that marks its strong position across the construction sector.
The Qatari Modern Maintenance Company (QMMC) was established in the year 2000, under the management of H.E. Sheikh Faisal Bin Qassim Thani Al Thani. QMMC offers electro-mechanical contracting services to the construction and industrial sectors, registered as a Grade '1' Kahramaa contractor in both building maintenance and electro-mechanical works. Since its establishment the company has expanded its operations and played an essential role in the development of many key projects in Qatar such as Al Khalifa Sports Hall, New Port Project, City Center Mall, Shangri-La Hotel, Aamal Tower, Hilton Double Tree Hotel, etc.