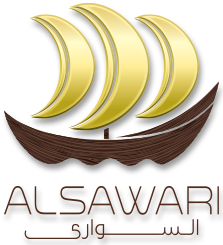 SET AHEAD >>
PRESS | Dossa exhibits in Milipol Qatar 2016
After taking part in Index and Milipol Paris, Dossa, Al Sawari's footwear company, participated in Milipol Qatar 2016 exhibition with their collection of military shoes.
Sheikh Turki Bin Faisal Al Thani, Chairman of Al Sawari Holding, said "Participating in Milipol Qatar 2017 is an important opportunity for Dossa to showcase its products and present itself as an international competitor for military footwear."
Dossa has designed a complete collection of military shoes that encompass both combat and uniform usage. All the shoes have Italian design and are manufactured with premium leather and technological materials that guarantee safety, durability, and comfort. Each model is tailored to meet client's requirements and to be compatible with the environment and terrain in which they are deployed. A few important characteristics of these shoes include superior traction, lateral stability protection on any terrain, shock-absorbing sole, bruise protection, lightweight, and anti-microbial protection.
During the exhibition, the company received many prospect costumers interested in knowing more details about Dossa's products. Sheikh Turki reinforced Dossa's future goals: "Locally we are targeting to supply military shoes to the army, air force, navy and the Ministry of Interior. In the near future we aim to increase our manufacturing capacity and expand our sales internationally."