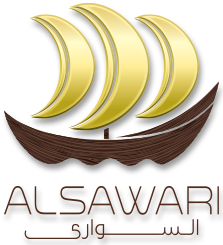 SET AHEAD >>
PRESS | Avanzcare partners with Protein Sciences
Avanzcare and Protein Sciences Announce Licensing of Influenza Vaccines for the MENA Region
Avanzcare, the medical arm of Al Sawari Holding, and Protein Sciences announced that an agreement designating Avanzcare as the exclusive distributor of Protein Sciences' proprietary Flublok® (seasonal) and Panblok® (pandemic) influenza vaccines and potentially other vaccines to be developed in the future for the Middle East and North Africa (MENA) regions.

The MENA region represents about 6% of the total world population. This agreement dramatically expands the global footprint of Flublok and other Protein Sciences' vaccines.

About Avanzcare
Avanzcare is a Qatari company serving the healthcare sector through pharmaceutical distribution, manufacturing, healthcare centers, retailing, and Co-Marketing. Through selective partnerships, Avanzcare strives to identify latent needs and offer the most innovative and efficient products and services to address them. Its well-defined strategy unites their regional expertise with their strong global network to work towards the final goal: constantly improve people´s well-being.
Avanzcare is invariably seeking to contribute to the development of the healthcare sector in the region by providing advanced health solutions.

About Protein Sciences
Protein Sciences is a vaccine development and protein production company that is dedicated to saving lives and improving health through the creation of innovative vaccines and biopharmaceu­ticals.

About Flublok
Flublok, the world's first recombinant protein-based vaccine for the prevention of seasonal influenza disease, was initially approved by the U.S. FDA in January 2013 and the age range was expanded to make Flublok available to everyone over 18 years of age in October 2014. The FDA has accepted for filing and is reviewing Flublok Quadrivalent. Flublok is the only flu vaccine made in a 100% egg-free system using modern cell culture technology, making it unnecessary to use an infectious influenza virus or antibiotics in manufacturing. Flublok is highly purified and does not contain any preservatives (e.g., thimerosal, a mercury derivative), egg proteins, gelatin or latex. In addition, Flublok contains three times more antigen than traditional flu vaccines (3x45mcg hemagglutinin protein versus 3x15mcg hemagglutinin protein)*. Flublok is a perfect copy of the virus coat and is not subject to the egg-adapted mutations associated with low vaccine effectiveness.

Flublok Safety Information
Flublok is approved for people 18 and older to prevent influenza disease. The most common side effect from Flublok is pain at the site of injection. Headache, fatigue or muscle ache may occur. Tell the doctor if you have ever experienced Guillain-Barré syndrome (severe muscle weakness) or have had a severe allergic reaction to any component of Flublok vaccine. Vaccination with Flublok may not protect all individuals. Clinical effectiveness in adults 50 and older is based on the immune response elicited by Flublok and not on demonstration of decreased influenza disease.

*Flublok demonstrated a higher antibody response to the A strains during 2 clinical trials in adults ≥50 years old. The B strain antibody response was comparable to traditional trivalent vaccines.