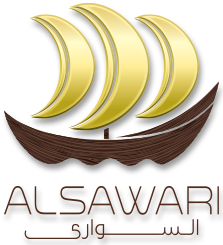 SET AHEAD >>
PRESS | Avanzcare and Mindray Sign Exclusive Distribution Agreement
Avanzcare, the medical arm of Al Sawari Holding, has signed a two-year agreement with Mindray, a leading global provider of medical devices from China, to be the sole distributor of the latter's ultrasound and life support products in Qatar.

The agreement was signed between Al Sawari Holding chairman Sheikh Turki bin Faisal bin Qassim al-Thani and Mindray International vice president Jason Wang in the presence of prominent Qatari entrepreneur HE Sheikh Faisal bin Qassim al-Thani and Chinese ambassador Li Chen.

In Qatar, Mindray will offer anaesthesia, deliberator, infusion pump, syringe pump, monitor, ventilator and ECG under the umbrella of life support products.

Sheikh Turki said Al Sawari Holding is looking forward to a long-term, mutually beneficial co-operation. "This agreement will help us offer comprehensive life support solutions from an internationally-recognised provider of top-quality medical devices throughout Qatar."

"We also have plans to enter into other areas in medical field. However, at present we like to focus on the distribution part. We will look into the feasibility of such areas and will make the right decision at a later time." noted Sheikh Turki while answering a question from the media.

Observing that the Qatar healthcare market has experienced explosive growth over the past decade, Wang said Mindray is proud to partner with Avanzcare, one of the leading suppliers of medical devices in Qatar, to offer compelling solution for hospitals and clinics across Qatar, bettering the standard of service in healthcare in the country."

Founded in 1991, Mindray is one of the leading global providers of medical devices and solutions. Headquartered in Shenzhen, China, Mindray's products and services are used in healthcare facilities in over 190 countries.

Also present on the occasion were Al Sawari Holding managing director Mohamed Shafiek, Mindray International general manager Stephen Zhang, Avanzcare general manager Dr John Adel and other senior officials from both the organisations.