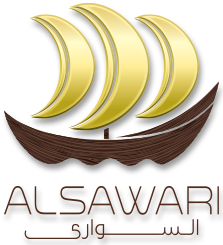 SET AHEAD >>
PRESS | 004 Arabia launches of MyList Egyp's online store
004 Arabia announces the launch of MyList Egypt's online store http://www.mylist.com.eg. MyList is proceeding with its vision of becoming the leading online gift registry in the MENA region, by launching its second online gift registry in Egypt.004 Arabia and MyList noticed that the E-commerce market is growing at an enormous speed in Egypt, hence, creating an online store in Egypt would be an opportunity for MyList to achieve its vision.
004 Arabia and MyList calculated the potential in the Egyptian E-commerce market and deduced that it would be a major step in achieving MyList's vision. Egypt is the E-commerce hub of Africa, in addition, the e-commerce market in Egypt is growing at an enormous speed.

Within the first day of the launch, Mylist Egypt website was swamped with people creating gift registries, it's the wedding season in Egypt. Looking forward to getting other Mylist branches online. Don't forget to recommend Mylist to your friends and relatives.