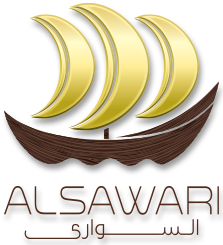 SET AHEAD >>
TECHNOLOGY | Catalyst
Established in 2014, Catalyst is a technology company focused on designing, developing, and selling solutions that help the region and the world excel even further. The company's name derives from its aim of actively contributing through products and investments to advance and mature the technology sector in Qatar.
Catalyst operates with two main approaches: as leaders, investors, and partners of technological start-ups and entrepreneurs; and as creators and developers of technology solutions. Each project is carefully analysed by our team to guarantee that all proposals fit the company's goals.
With interests that are not restricted to products, but range from computer science to services such as research and analysis, Catalyst engages in a wide spectrum of technology areas including software engineering, web development, mobile applications, artificial intelligence, data mining, food & hospitality, animation, geo-location, arts & design, game development, ecommerce, content/video production and filming.
To deliver superior products and services in such diverse fields the organization has teamed up and created joint ventures with strategic local and international partners among others Al Faisal Holding, Al Faisal International For Investments, Al Sawari Holding, 004, 004-Arabia and Al Faisal Without Borders. Staying true to their origins, Catalyst's initial team was composed of amazing talents from Qatar and is continuously growing to incorporate new capabilities.
Catalyst's vision is to create a Silicon Valley/Edison Park like community in Doha that will be home to high-tech corporations and start-ups, and from where it will be able to influence technology from a Qatari origin and local standpoint.
For Catalyst crossing the sky is truly the limit.