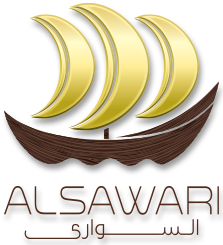 SET AHEAD >>
Real Estate for Investment | Al Sawari Real Estate
Al Sawari Holding invests in the management and development of high standard retail, residential, and commercial properties. The company is building an extensive portfolio of iconic properties present in prime locations all across Doha and internationally.
The company's real estate differentiates itself by having distinguished quality, unique architecture, fascinating landscaping, efficient facility management, and diverse facilities.
Al Sawari is currently developing Al Hassa Shopping Mall, the new luxury Shopping Mall located in the center of Al Ahsa, Saudi Arabia. With a unique architecture it aims to be the home of local, regional, and international upscale brands. A variety of dining outlets and unique leisure offerings options will make this mall a destination for the whole family to enjoy great moments together.